Introduction
In the dynamic digital landscape, migrating on-prem infrastructure to the cloud has become a game-changer for businesses. DevOpsUK recently achieved tremendous success by seamlessly migrating AppyMakr, a popular app development platform, to Amazon Web Services (AWS). This case study delves into the remarkable journey, challenges, and triumphs of this migration, highlighting the expertise and experience that make DevOpsUK the ideal partner for your cloud migration needs.
Assessing the On-Prem Infrastructure
A successful cloud migration starts with a meticulous assessment of the existing on-prem infrastructure. DevOpsUK embarked on this critical step, thoroughly evaluating AppyMakr's infrastructure components, such as servers, storage, networking, and more. This assessment allowed them to determine the components suitable for migration to AWS, ensuring a seamless transition.
Crafting a Comprehensive Migration Plan
To ensure a smooth migration, careful planning and execution are essential. DevOpsUK created comprehensive migration plans for each infrastructure component, leaving no room for surprises or disruptions. These plans outlined the step-by-step process of setting up the infrastructure in AWS, transferring data, and conducting thorough system tests.
Setting up the Infrastructure in AWS

Provisioning servers, storage, and networking resources on AWS
Configuring robust security measures, access controls, and backups

Data Migration

Safely transferring data from on-prem systems to AWS
Verifying data integrity and ensuring a seamless transition
Rigorous Testing

Conducting comprehensive tests on each component after migration
Identifying and resolving any issues to ensure optimum functionality
Migrating with Precision and Collaboration
With migration plans in place, DevOpsUK's skilled team was ready to put our expertise into action. Collaborating closely with the AppyMakr team, they minimised disruptions during the migration process. Meticulously, the infrastructure components were securely migrated to AWS, with rigorous testing conducted at each stage to ensure seamless functionality in the cloud environment.
The Result: AppyMakr Thrives in the Cloud!
After weeks of dedicated work and close collaboration, the migration of AppyMakr was successfully completed. The app development platform now operates entirely on AWS, with its infrastructure components securely hosted in the cloud. This migration resulted in enhanced performance, scalability, and flexibility for AppyMakr and its users.
The AppyMakr team expressed their satisfaction with the seamless transition. They enjoyed improved performance and scalability, along with the inherent benefits of AWS. DevOpsUK takes immense pride in the successful delivery of this complex project, showcasing our commitment to customer satisfaction and technical excellence.
Looking Ahead: Embracing the Cloud
Moving to the cloud opens up a world of opportunities for businesses, enabling growth, efficiency, and innovation. DevOpsUK's exceptional success story with AppyMakr demonstrates our expertise and experience in cloud migrations. If your company is considering a move to the cloud, don't hesitate to reach out to DevOpsUK. Our knowledgeable team is ready to provide tailored guidance and ensure a successful cloud migration for your business.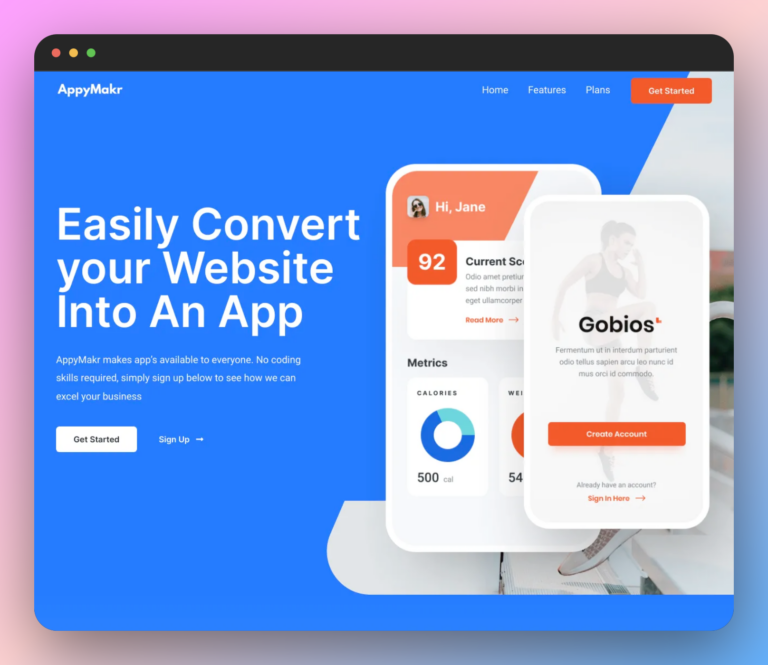 If your company is considering a move to the cloud, DevOpsUK stands as a trusted partner. With our expertise and experience in cloud migrations, they can guide you through every step of the journey, ensuring a successful migration that unlocks the full potential of the cloud for your business. Embrace the future with DevOpsUK and experience the transformative power of the cloud!
Q1: What are the benefits of migrating to the cloud? 
A1: Migrating to the cloud offers benefits such as increased scalability, flexibility, cost-efficiency, enhanced security, and access to cutting-edge technologies.
Q2: How long does a cloud migration typically take? 
A2: The duration of a cloud migration depends on various factors, including the complexity of the infrastructure, volume of data, and chosen migration strategy. DevOpsUK's experienced team can provide a tailored timeline after assessing your specific requirements.
Q3: Is it possible to migrate specific components while keeping others on-premises? 
A3: Absolutely! DevOpsUK customises the cloud migration process based on your business needs. They can seamlessly migrate selected components to the cloud while maintaining on-prem infrastructure for other critical operations.
Q4: How does DevOpsUK ensure data security during the migration? 
A4: DevOpsUK prioritises data security throughout the migration process. They employ robust encryption techniques, secure data transfer protocols, and comprehensive access controls to safeguard your data.
Q5: What ongoing support can I expect after the cloud migration? 
A5: DevOpsUK offers post-migration support and maintenance services to ensure a smooth transition and continued operational excellence on the cloud. They provide proactive monitoring, security updates, and troubleshooting assistance, tailored to your specific needs.
Through meticulous planning, precise execution, and close collaboration, DevOpsUK delivered a seamless transition, providing enhanced performance, scalability, and flexibility.
Want to work with us? Let's talk